Principles#
When we do analysis it must be fit for purpose. If it isn't, we risk misinforming decisions. Bad analysis can result in harm or misallocation of public funds. As such, we must take the right steps to ensure high quality analysis.
This book recognises three founding principles of good analysis, each supported by the one before it. Programming in analysis makes each of these principles easier to fulfil in most cases.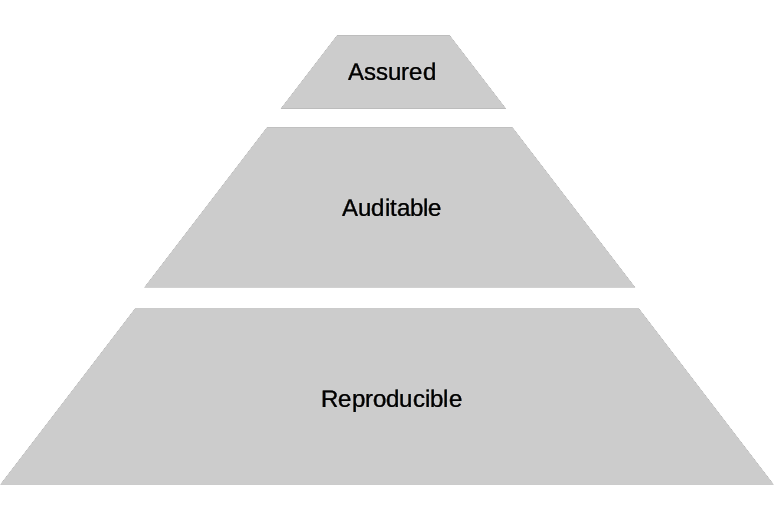 Reproducibility guarantees that we have done what we are claiming to have done, and that others can easily replicate our work. Auditability means that we know why we chose our analysis, and who is responsible for each part of it - including assurance. Assurance improves the average quality and includes the communication of that quality to users.
Key strategies
Government guidance is available to help you when developing analysis. We recommend:
Each of these pieces of guidance advocate reproducibility as a core tenet of quality analysis.